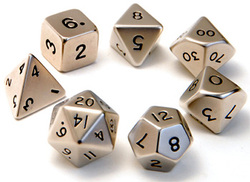 Not that long ago somebody told me that game X is more about role playing than game Y because it is not mired in hack n slash. This is fundamentally incorrect for a very simple reason...the GM dictates how much combat or role playing there is going to be in any game session...with ample assistance from the players mind you. The preconceived notion that a game designer is going to dictate what sort of game is played is absolute balderdash (thank you Thesaurus.com). I can run a session of James Bond 007 and have it be based on an episode of X-Files, even though the system is not intentionally designed for that.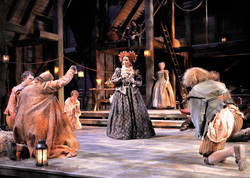 If you want Shakespeare in the park, there is absolutely nothing standing in your way...beyond the players at the table. I have had sessions of AD&D where a blade was never drawn and mad kings were deposed. It became snobbishly in vogue to proclaim that game X was more about role playing with the rise of independent game companies, a favorite past time of many of the denizens of RPG.net. This became very prominent after the peak of D20 OGL, as a sort of backlash to "the one game to rule them all" mentality of Ryan Dancey. As with any sort of propaganda though the more people shouted it the more it has become accepted as fact...sadly.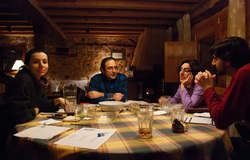 People all too often get caught up in the "Fords are better than Chevys" sort of chest thumping, that they fail to recognize that they are flying down the road at 55mph! Imagine 200 years ago, the average person lived their lives never having traveled farther than 20 miles from their birthplace. Which in the evolutionary scheme of things is quite remarkable for a species.

I do not advocate one style of gaming as superior to another...I do advocate gaming though!